 Karla B. Levinson, Esq.
Tanya S. Sellers, Esq.
Contact Us: 
Address:
1326 King Street
Wilmington, DE 19801

Phone:
(302) 656-3393
Fax:
(302) 656-1993
Website:
www.levinsonfirm.com
Did You Know?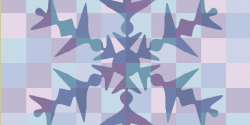 More than 20 million tons of salt are used each Winter to coat roads across the United States. That works out to around 125 pounds of salt per person.
Will Drill!
During signing appointments Karla and Tanya always encourage clients to share what they've learned with their children (or agents/trustees). To talk about their requests and end-of-life wishes. To discuss where important documents can be found. The most common answer? "I don't want to bother my children with that." So imagine how thrilled we were when we met Reverend Barbara Hebner and heard of her unique and FUN way to go about these types of conversations! Reverand Hebner, a retired University of Delaware Women's Studies Professor and Unitarian Minister, has developed an interactive activity for her large family called a "Will Drill". Rev. Hebner describes the activity as a cross between a scavenger hunt and a pop quiz. She calls her family together with the promise of pizza and lets them loose in her house with a list of important items to locate. For Rev. Hebner, these include her checkbook, her income taxes, unpaid bills, financial records, safety deposit box key, and Levinson Firm red binder. There are no prizes other than the outcome, which is the goal of putting this exercise together: an anxiety-free, efficient way of finding your loved one's most important documents. Having been involved in the closing of numerous estates over the years, Rev. Hebner wants to leave her affairs not just in good order, but in best order. Her biggest fear is leaving her family with eye rolls and stress as their last memories of her. She'd much rather them have a sense of peace and preparedness around the end of her life. In addition to preparedness, these Will Drills are also a financial education tool for her grandchildren. These exercises are setting a framework for good financial literacy and a positive experience with managing one's finances.
We are so grateful to Rev. Hebner for allowing us to share her exceptional idea with all of you in the hopes that it sparks a similar activity (or at least a conversa-tion) in your own families. The key to making the Will Drill work for your own situation is to personalize it. In addition to Rev. Hebner's list, your own might include life insurance policies or VA discharge papers. Make it your own! It's also important to schedule events like this to make sure they take place. Maybe you do it when something changes in your finances or if you have been diagnosed with a health issue. Or maybe it's after Thanksgiving dinner each year, before anyone brings out the pie. We would love to hear about things you're doing in your own families around planning for the future. If you have a creative idea, maybe we'll even ask to feature you in our next newsletter!
This newsletter is intended for informational purposes only and does not constitute legal advice. For legal advice, consult a licensed attorney. The examples used are simplified for ease of understanding and illustration of general concepts.
Home for the Holidays
After the holidays, we typically receive a rash of calls from adult children who have found their family member to have aged a little more than expected since their last visit home. Some typical signs that a relative may need assistance are:
Weight loss/poor personal hygiene
Unusually cluttered, dirty, or messy home
Unusually loud or quiet, paranoid, agitated behavior
Self-imposed isolation
Signs of forgetfulness (i.e. unopened mail, unpaid bills, unfilled prescriptions, etc.)
Unusual purchases
If you notice physical and/or mental symptoms that indicate your loved one may need some extra help, please don't hesitate to give us a call. We would be happy to talk about keeping your family member safe and, in turn, giving you peace of mind.
What an Honor!
Karla was honored to be voted among the top elder law lawyers by her peers in Delaware Today Magazine again this year. Karla was previously awarded this honor in 2012 and 2016, but is just as humbled as the first time and is looking forward to helping even more families in 2018! This newsletter is intended for informational purposes only and does not constitute legal advice. For legal advice, consult a licensed attorney. The examples used are simplified for ease of understanding and illustration of general concepts.
The Highest Compliment Is Your Trust!
We would like to thank YOU for continuing to refer our firm to others. It is because of you that we can assist so many with their elder law needs. 
A warm thank you to: 
Barbara Brodoway, Esq. – Ward & Taylor
Lisa Cresci McLaughlin, Esq. – Phillips, Goldman, McLaughlin & Hall
Matt D'Emilio, Esq. – Cooch and Taylor
Cyndy Fanning – Swank Memory Care Center
Brooke Groff – Evergreen Adult Day
Deidrea Haysel – A Place for Mom
Carolina Heinle, Esq. – Crossland, Heinle & Bryde, LLC
Lee Margerison – Cornerstone Financial Services
Angela Pinto-Ross, Esq. – Doroshow, Pasquale, Krawitz & Bhaya
Scott Swenson, Esq. – Connolly Gallagher
Ray Tomasetti, Jr., Esq. – Tomasetti Law, LLC
Easy Chocolate Pretzel Treats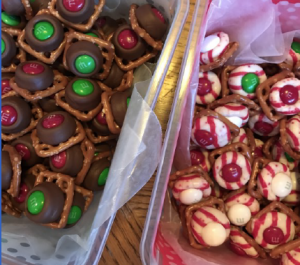 Place small pretzels on baking sheets covered in parchment paper
Unwrap candy kisses and place one on the center of each pretzel
Place baking sheet in a 350° oven for 1-2 minutes until kisses begin to melt
Top each kiss with an M&M and refrigerate to cool and set
Enjoy!
Holiday Closures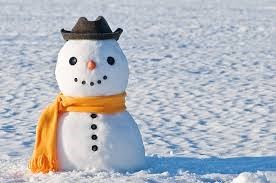 In celebration of the holidays, our office will be closed the following days:
Monday, December 25th
Tuesday, December 26th
Monday, January 1st
We will reopen promptly at 8:00 a.m. the following days. We wish everyone a safe and happy holiday season and look forward to catching up in 2018!