Laurence I. Levinson, Esq.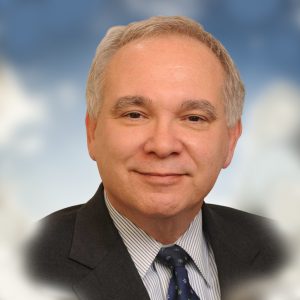 The Levinson Firm was started over 30 years ago by Laurence (Larry) I. Levinson, Esq.  Larry was a Delaware native, having attended Concord High School (class of 1971).  Growing up, his family owned a market in Wilmington, which clients still speak of.  Many times a client would come to see Larry and say, "I remember seeing you behind the counter at Matson Run!"
After graduating with his Bachelor's degree from the University of Delaware in 1975, Larry attended the Delaware Law School of Widener University.  He graduated in 1979, passed the bar exam, and was admitted to practice before all Courts in the State of Delaware, the United States District Court for the District of Delaware, and the United States Supreme Court.
After years of general practice, Larry narrowed his focus to estate planning.  He generated a solid client base and  noticed that more and more clients were asking questions about long-term care.  From there he researched elder law extensively and discovered what an important area of the law it is for seniors and their families.
Larry was a true pioneer in his field.  Known as the expert in elder law around Delaware, he was a member of the National Academy of Elder Law Attorneys, Wealth Counsel, Elder Counsel, the Delaware State Bar Association Section on Estates and Trusts, and a chairman of the Delaware State Bar Association Section on Elder Law (formerly known as the Elder Law Committee).  He was voted among the Top Elder Law Attorneys in Delaware by Delaware Today Magazine.  Larry was a trusted colleague and advisor to numerous attorneys, financial planners, and other professionals.
A true renaissance man, Larry had a number of varied interests.  He enjoyed finding the perfect recipe and cooking a meal, woodworking, playing the banjo, reading about all different subjects, and so much more.  Of course, Larry most enjoyed spending time with his family; his wife, Anda, with whom he shared over 30 years of marriage (and an office for most of it!), and daughters, Karla, Julia, and Linda, and their husbands.  Larry was lucky enough to meet his first two grandchildren and doted on them.  He also loved Linda's dog, Otto, and frequently brought him to the office.
Sadly, Larry passed away in September of 2014.  He was far too young and is missed tremendously by his family and friends, staff, and clients.