experience.  compassion.  results.
Elder Law and Estate Planning
Medicaid – VA Benefits – Long-Term Care Planning – We Can Help.
During the pandemic, our entire process – from initial meeting to document signing – can take place via videoconferencing (Zoom, FaceTime, etc.). We are fortunate to be able to remotely notarize documents or offer curbside signings. While, of course, we would rather see our clients in person, we are so happy to continue serving families while still practicing social distancing! Questions about our process? Give our office a call at (302)656-3393.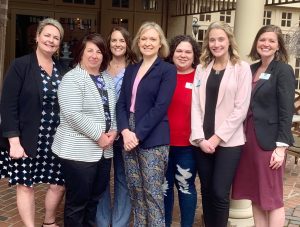 Protecting Assets for Delaware Seniors Every Step of the Way
The Levinson Firm, LLC is a Wilmington, Delaware law firm led by attorney Karla B. Levinson that exclusively practices elder law and estate planning. For us, this means providing practical, money-saving solutions to challenges faced by seniors and their loved ones concerned about long-term care and well-being. We are Delaware's oldest and largest law firm that practices exclusively in the area of Elder law.
We know the Truth about Medicaid Planning and offer Full Service Help
Medicaid laws are constantly changing resulting in much misinformation about who can qualify, the many requirements and dos and don'ts. There are also many pitfalls in the application process. Whether you need to apply for Delaware Medicaid now, or want to plan ahead for the future, The Levinson Firm, LLC is a valuable resource. Our lawyers and knowledgeable staff can help you or your loved one qualify for Medicaid quickly, honestly and legally.
Legal and Finance Strategy
Legal strategies and financial techniques that make a difference for your family
Are you a senior or a loved one of someone recently diagnosed with Alzheimer's disease or another serious chronic condition? Are you trying to save as much as you can for your heirs in the event you or your loved one needs full time care? We know the legal strategies and techniques that can make a real financial difference for your family.
Getting more benefits for disabled and elderly vets at the earliest effective date.
If you are a Veteran or the widow(er) of a Veteran, we can help you obtain a valuable benefit many people do not know about it. We take a comprehensive approach to every individual or family's needs, offering recently developed types of trusts, assistance in preparing for the financial futures of special needs family members, and other estate planning services.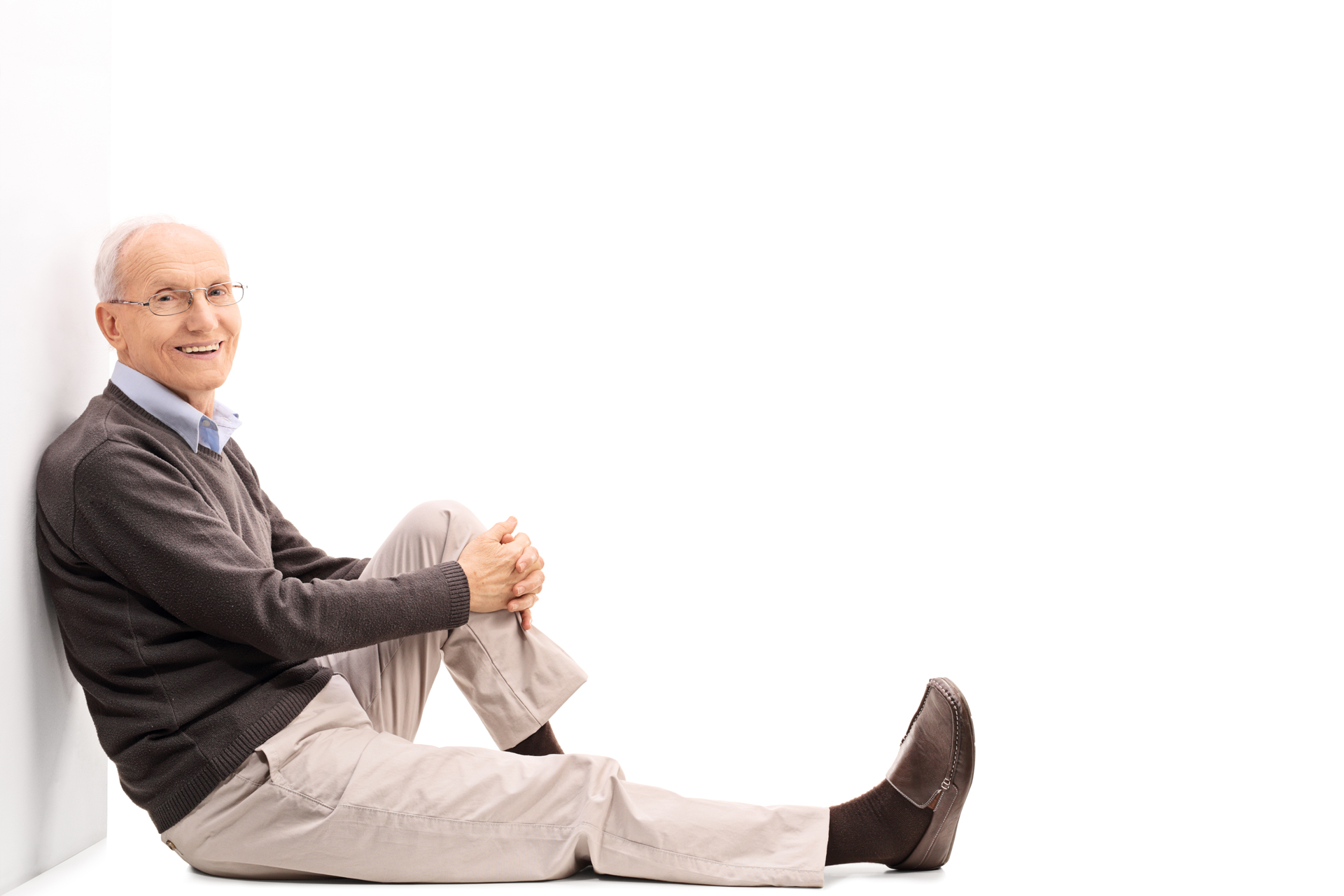 Levinson Guides
Medicaid Planning
Get Your Consumer's Guide to Medicaid Planning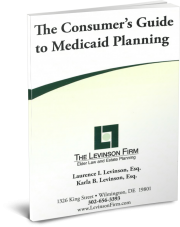 Long Term Care
Get Your Consumer's Guide to Long Term Care Planning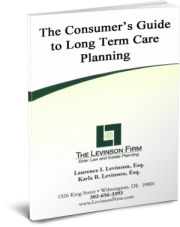 Veterans Benefits
Consumer's Guide to Veteran's Benefits Planning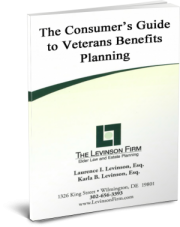 Protecting Assets for Delaware Seniors Every Step of the Way
Trust us for Life
With a practice devoted solely to elder law and estate planning, Karla Levinson and her team work exclusively to protect hard-earned assets of Delaware seniors.
Let us assist you with navigating the confusing aspects of elder law – nursing homes, assisted living facilities and other long-term care options. If you come to see us, we will help shoulder some of the burden you're carrying and give you peace of mind.
Request a Consultation
The Levinson Firm, LLC focuses on Medicaid planning, long-term care planning, Veterans benefits qualification, estate planning, and other key elder law issues for clients throughout Delaware, including New Castle County, Kent County, Sussex County, and cities such as Wilmington, Claymont, Newark, Hockessin, Greenville, New Castle, Middletown, Smyrna, Dover, Milford, Rehoboth, Lewes, Bethany Beach, Seaford, Milton, and Georgetown, DE.