 Karla B. Levinson, Esq.
Tanya S. Sellers, Esq.
Contact Us: 
Address:
1326 King Street
Wilmington, DE 19801

Phone:
(302) 656-3393
Fax:
(302) 656-1993
Website:
www.levinsonfirm.com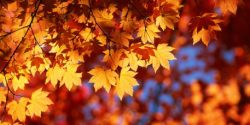 "Life starts all over again when it gets crisp in the Fall."
-F. Scott Fitzgerald
A Goal Without A Plan Is Just A Wish
The extreme weather around the country lately has us thinking about preparedness. Read on for tips, courtesy of The Office of Public Health Preparedness and Response (www.cdc.gov/phpr) on staying safe and prepared in case of emergency. The Office of Public Health Preparedness and Response suggests taking steps now to prepare for and cope with an emergency. The three main areas of focus are:
Get a Kit

If disaster strikes, you may not have access to food, water, or electricity for several days. Preparing an emergency supply kit is key!
Your emergency kit should contain the following items:

Water and Food
Manual can opener/basic eating utensils
3 day supply of all medications, at a minimum
Medical supplies' i.e. syringes, cane, extra hearing aid battery
Personal care items; i.e. soap, toothbrush/toothpaste, baby wipes, extra pair of glasses
First aid kit
Emergency blanket
Multipurpose tool that acts as a knife, file, pliers, and screwdriver
Whistle
Flashlight
Battery powered or crank radio
Cell phone charger
Extra batteries
Copies of important documents; i.e. insurance cards
Paperwork about any serious or on-going medical conditions
Pet Supplies

Make a Plan

You and your loved ones may not be together when disaster strikes, so make a plan for how you all will connect.
Find safe spots in your home for different disasters; i.e. flood vs. tornado.
Determine the best escape routes from different areas of your home.
Practice and review the plan periodically with your loved ones.

Be Informed

Authorities try to share information in a number of ways in an emergency. Stay informed by:
Finding out how to receive local emergency alerts. Some communi-ties offer emergency text programs or post extensively on social media pages. Find out how to take advantage of these resources.
Learn your community's warning signals. Be able to recognize local warning sirens.
Watch reliable new sources and keep a weather radio handy.
In the spirit of being prepared, we at The Levinson Firm, would LOVE if our clients took an additional step in being prepared and made sure they had updated estate planning documents. A fall or terminal medical diagnosis is also an emergency. By making sure you have a Durable Power of Attorney, Advance Healthcare Directive and Will in place, you are protecting yourself and your loved ones against crises. If you have questions or would like to discuss next steps, please give us a call at 302-656-3393.
Thank you to Sharon Gilgenast, Advanced Planning Consultant, at Strano & Feeley Family Funeral Home for this article. If you have questions about pre-planning a funeral, please contact Sharon at 302-525-2730 or sharon@stranofeeley.com. 
Staff Spotlight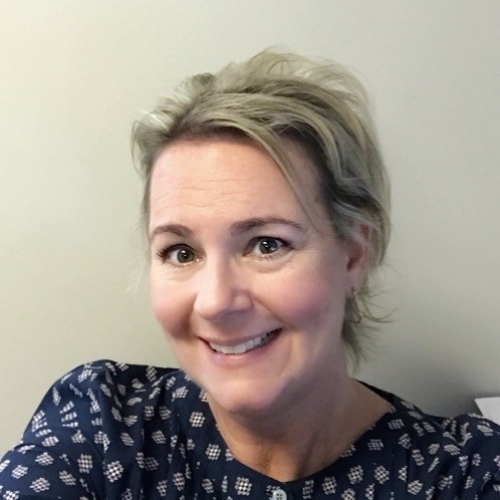 Allow us to formally welcome Candy McDermott to the office. It's hard to believe Candy only started with us in February of this year because it feels like she's been a member of the team forever! Candy is our trusted legal assistant, handling all the behind the scenes happenings at the office and keeping our schedule in line. Candy started her career as a paralegal and returned to the field after her most important work – raising three children! Candy's daughters both started college this Fall and her son began high school a few weeks ago. In her spare time, Candy enjoys playing tennis, spending time with her husband at the beach in Ocean City, Maryland, and wrangling her kids' pets. Candy is such an asset to the office – we LOVE having her!
Easy Peasy Pumpkin Pie Dip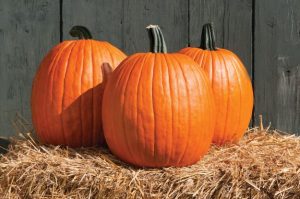 Try this quick and easy recipe to add a little Fall flavor to dessert!
8 oz. container of Cool Whip, thawed 
15 oz. canned pumpkin 
1 package vanilla instant pudding mix 
1 tsp. pumpkin pie spice 
Use an electric mixer to cream all ingredients together until smooth. Chill in the refrigerator until ready to serve. Goes great with spiced wafers or graham crackers!
This newsletter is intended for informational purposes only and does not constitute legal advice. For legal advice, consult a licensed attorney. The examples used are simplified for ease of understanding and illustration of general concepts. 
Hurry! Limited Free Registration Is On Us!
Did you know that 35% of caregivers for people with Alzheimer's or another dementia report that their health has gotten worse due to care responsibilities? Each year, we attend The Alzheimer's Association's Annual Dementia Conference. To help combat that statistic, we would love for our clients that are caregivers to attend along with us! The first five caregivers of a loved one with Alzheimer's or dementia to contact us will receive a FREE ticket to this year's conference. The day is filled with wonderful speakers, updated disease information, and camaraderie. This year's conference info is as follows: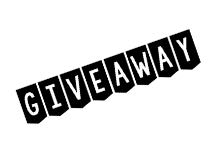 Wednesday, November 15th
8:00 a.m. – 4:30 p.m.
Dover Downs & Conference Center
Dover, Delaware
If you are interested in attending or would like more information, please contact Kate at 302-656-3393 or kate@levinsonfirm.com. This newsletter is intended for informational purposes only and does not constitute legal advice. For legal advice, consult a licensed attorney. The examples used are simplified for ease of understanding and illustration of general concepts.
The Highest Compliment Is Your Trust!
We would like to thank YOU for continuing to refer our firm to others. It is because of you that we can assist so many with their elder law needs. 
A warm thank you to: 
Kevin Baird, Esq. – Baird Mandalas Brockstedt, LLC
Joe Bakey – Right at Home
George Brancati, Esq.
Bob Campbell – Raymond James Financial Services, Inc.
Melissa Casperson – Lodge Lane
John Conly, Esq.
Rich Costello – Group Life Insurance and Investment Solutions
Kester Crosse, Esq.
DeVon Daniels – Daniels + Daniels, LLP
Maria Darpino, Esq. – Levandowski & Darpino, LLC
Thomas B. Ferry, Esq.
Robert Fischer – Renneisen Wealth Advisory Partners
Nick Frake – WSFS Investments
Sally Goodman – The Kutz Home
Nancy Gorman, Esq. – Gonser & Gonser
Brooke Groff – Evergreen Adult Day
Carla Grygiel – Newark Senior Center
Tamme Hackett – Sunrise Senior Living
Coletta Jones-White – Parkview
Henry Levandowski, Esq. – Levandowski & Darpino, LLC
Harvey Maclary – Morgan Stanley
Joni Newby – Seasons Hospice
Christine O'Connor, Esq. – Tybout, Redfearn & Pell
Michael Odorisio, CFP, First VP – Morgan Stanley Wealth Management
Carol Lee Page – Parkview
Lauren Paoli – Bayada Home Health Care
Jeannine Patone – The Onix Group
Joe Quig – Edward Jones Investments
Randall Renneisen – Renneisen Wealth Advisory Partners
MC Rogers – Cadia Pike Creek
Michael Trolio – Gunnip & Company LLP
Ericca Webb – St. Francis LIFE
Amy Wilson – Heartland Hospice House