 Karla B. Levinson, Esq.
Tanya S. Sellers, Esq.
Contact Us: 
Address:
1326 King Street
Wilmington, DE 19801

Phone:
(302) 656-3393
Fax:
(302) 656-1993
Website:
www.levinsonfirm.com
GOOD LUCK, LINDA! 
We wish Karla's youngest sister, Linda Levinson, luck as she enters into her first year of law school at the Temple University Beasley School of Law. 
She has been an amazing asset to our office this past year and we will miss her! 
Best Wishes & Congratulations!
Office Happenings
Back in the days of Larry, Anda and a typewriter; the Levinsons prided themselves on delivering a quality product to their clients. Today, some 30 -odd years later, Karla Levinson continues to take the utmost care to guide her clients through stressful times.
In May, Karla, Tanya Sellers and Linda Levinson all attended ElderCounsel's annual Elder Law Conference in San Antonio. In addition to being an amazing learning experience for Tanya, it was also a wonderful refresher for Karla. And of course, a great time to catch-up with colleagues from all over the country. Karla's son, Lars, made the trek along with the ladies, but he much preferred to see the botanical gardens and hang out at the pool with his Aunt Linda.
Next time you come to the office you might notice some changes (at least we're hoping you do!) to our décor. With the expertise of Janice Colgate of Uchi Design, Inc., a lovely, very talented interior designer, we made some beautiful updates to the paint colors, light fixtures and upholstery. We feel like the office is even more cozy and welcoming and we hope you feel the same way.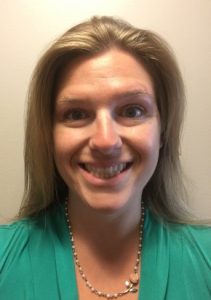 We were happy to bring another employee on board this Spring, Danielle Sawyer. Danielle is a certified paralegal with a wealth of estate planning experience. She will also be beginning Widener University School of Law in the Fall. She's a dog lover, a horseback rider, plus she's upbeat and cheerful and a real asset to the office. It has been great having her. Welcome Danielle!
By the time you receive this newsletter, we will have also hired a front desk receptionist. We're proud to be able to offer our clients the same personalized plans and individualized attention while continuing to grow our business. We truly consider our clients family, which is why we like to update you on the goings-on around the office. It is a joy to serve you!
Enjoy the rest of your summer!
Karla, Tanya, Tonya, Dawn, Kate, Julia, Linda & Danielle
Benefits of a Durable Power of Attorney
If you are receiving this newsletter, you know how important a Durable Power of Attorney is for every adult. We drill it into our clients and contacts again and again, "what is the most important legal document anyone over 18 should have in place?" A Durable Power of Attorney! Still skeptical? Read below for the major benefits. A comprehensive Durable Power of Attorney:
1. Provides the ability to choose who will make decisions for you (rather than a court). 
If someone has signed a power of attorney and later becomes incapacitated and unable to make decisions, the agent named can step into the shoes of the incapacitated person and make important financial decisions. Without a power of attorney, a guardianship may need to be established, and can be very expensive and time consuming.
2. Avoids the necessity of a guardianship. 
Someone who does not have a comprehensive power of attorney at the time they become incapacitated would have no alternative than to have someone else petition the court to appoint a guardian. The court will choose who is appointed to manage the financial and/or health affairs of the incapacitated person, and the court will continue to monitor the situation as long as the incapacitated person is alive. While not only a costly process, another detriment is the fact that the incapacitated person has no input on who will be appointed to serve.
3. Provides family members a good opportunity to discuss wishes and desires. 
There is much thought and consideration that goes into the creation of a comprehensive power of attorney. One of the most important decisions is who will serve as the agent. When a parent or loved one makes the decision to sign a power of attorney, it is a good opportunity for the parent to discuss wishes and expectations with the family and, in particular, the person named as agent in the power of attorney. 4. The more comprehensive the power of attorney, the better. 
As people age, their needs change and their power of attorney should reflect that. Seniors have concerns about long-term care, applying for government benefits to pay for care, as well as choosing the proper care providers. Without allowing the agent to perform these tasks and more, precious time and money may be wasted.
5. Prevents questions about principal's intent.
Many of us have read about court battles over a person's intent once that person has become incapacitated. A well-drafted power of attorney, along with other health care directives, can eliminate the need for family members to argue or disagree over a loved one's wishes. Once written down, this document is excellent evidence of their intent and is difficult to dispute.
6. Prevents delays in asset protection planning. 
A comprehensive power of attorney should include all of the powers required to do effective asset protection planning. If the power of attorney does not include a specific power, it can greatly dampen the agent's ability to complete the planning and could result in thousands of dollars lost. While some powers of attorney seem long, it is necessary to include all of the powers necessary to carry out proper planning.
This newsletter is intended for informational purposes only and does not constitute legal advice. For legal advice, consult a licensed attorney. The examples used are simplified for ease of understanding and illustration of general concepts. 
Benefits of a Durable Power of Attorney… continued
7. Protects the agent from claims of financial abuse. 
Comprehensive powers of attorney often allow the agent to make substantial gifts to self or others in order to carry out asset protection planning objectives. Without the power of attorney authorizing this, the agent (often a family member) could be at risk for financial abuse allegations.
8. Allows agents to talk to other agencies. 
An agent under a power of attorney is often in the position of trying to reconcile bank charges, make arrangements for health care, engage professionals for services to be provided to the principal, and much more. Without a comprehensive power of attorney giving authority to the agent, many companies will refuse to disclose any information or provide services to the incapacitated person. This can result in a great deal of frustration on the part of the family, as well as lost time and money.
9. Allows an agent to perform planning and transactions to make the principal eligible for 
public benefits. 
One could argue that transferring assets from the principal to others in order to make the principal eligible for public benefits–Medicaid and/or non-service-connected Veterans Administration benefits–is not in the best interests of the principal, but rather in the best interests of the transferees. In fact, one reason that a comprehensive durable power of attorney is essential in elder law is that a Judge may not be willing to authorize a conservator to protect assets for others while enhancing the ward/protected person's eligibility for public benefits. However, that may have been the wish of the incapacitated person and one that would remain unfulfilled if a power of attorney were not in place.
10. Provides immediate access to critical assets. 
A well-crafted power of attorney includes provisions that allow the agent to access critical assets, such as the principal's digital assets or safety deposit box, to continue to pay bills, access funds, etc. in a timely manner. Absent these provisions, court approval will be required before anyone can access these assets. Digital assets are also important because older powers of attorney did not address digital assets, yet more and more individuals have digital accounts.
11. Provides peace of mind for everyone involved. 
Taking the time to sign a power of attorney lessens the burden on family members who would otherwise have to go to court to get authority for performing basic tasks, like writing a check or arranging for home health services. Knowing this has been taken care of in advance is of great comfort to families and loved ones.
Conclusion 
This discussion of the Reasons Why Everyone Needs a Comprehensive Power of Attorney could be expanded by many more. Which benefits are most important depends on the situation of the principal and their loved ones. This is why a comprehensive power of attorney is so essential: Nobody can predict exactly which powers will be needed in the future. The planning goal is to have a power of attorney in place that empowers a succession of trustworthy agents to do whatever needs to be done in the future. Please call us if we can be of assistance in any way or if you have any questions about durable powers of attorney.
Adapted from ElderCounsel's ElderCounselor newsletter. This newsletter is intended for informational purposes only and does not constitute legal advice. For legal advice, consult a licensed attorney. The examples used are simplified for ease of understanding and illustration of general concepts.
The Highest Compliment Is Your Trust!
We would like to thank YOU for continuing to refer our firm to others. It is because of you that we can assist so many with their elder law needs. 
A warm thank you to: 
Joe Bakey – Right at Home
Stacey Battles – Millcroft
Barbara A. Brodoway, Esq. – Ward & Taylor, LLC
Dana Camoirano – Home Instead Senior Care
Frank DeMarinis – Brookdale White Chapel
Paul Dorsey – Barley Mill Asset Management
Mollie Epstein – The Kutz Home
David D. Finocchiaro, Esq. – Law Offices of David D. Finocchiaro, LLC
Sally Goodman – The Kutz Home
Donald L. Gouge, Jr., Esq. – Donald L. Gouge, Jr., LLC
Janice Gray – The Summit
Peter Kirsh – The Kirsh Law Firm
Debra Lacey – ManorCare Pike Creek
Jenniffer McFall – The Lorelton
Frank Monaco, Esq. – Gavin Solmonese LLC
Michael A. Odorisio, CFP, First VP – Morgan Stanley Wealth Management
Jeannine Patone – The Onix Group
Joe Quig – Edward Jones Investments
Marilou Szymanski – Rockwell Associates
Tomasetti Law, LLC
Mary Beth Transue – Heartland Hospice House
Anika Turner – Newark Senior Center
Kim Wood – Seasons Hospice
Dory Zatuchni – Jewish Family Services